Home
A Comprehensive Approach…
Affinity Institute is a community organization providing health, safety, and wellness education to businesses, schools, organizations, and individuals.  Classes range from personal safety to certification for CPR, AED, First Aid and Wilderness First Aid.  CPR classes in Chicago and Peoria are posted on our Schedule for Individuals.  If you are looking for a class for a group, please call or fill out our price quote form.  Unless specified otherwise, CPR certifications are issued through the American Heart Association (AHA).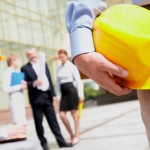 Because people in different work settings are faced with different types of emergencies, classes are customized for the environment.  While some protocols will remain the same across all industries, others will need to be altered depending on the location, environment, regulatory requirements, and available resources.  Classes can include CPR or Basic Life Support, Advanced First Aid, or Bloodborne Pathogens, as appropriate.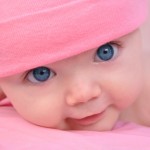 While we  hope that no one ever has need to use any of the skills that they've learned in a CPR class, some of us will.  Our CPR classes cover CPR, AED, and choking procedures for all age groups -  infants (under 1), children (1 – 7), and adults (8 +).  AHA Pediatric First Aid Classes are designed for pre-school environments and meet DCFS and NAEYC requirements for accreditation. Heartsaver CPR classes meet the CPR requirement for adoptive and foster parents.  American Red Cross Sports Injury Prevention classes are a great option for coaches.
Whether your idea of visiting nature is a walk in the forest preserve or a hike in the Rockies, we have a Wilderness or Remote First Aid class that can help prepare you in the event of an injury or medical problem.  Classes are available for casual outdoor enthusiasts, as well as, Wilderness First Responders and Wilderness EMTs.  The standard two-day Wilderness First Aid class will meet the needs of Boy Scout Leaders and the standards of the American Camp Association.
In some ways, animals are a lot like people.  They have distinct personalities, likes, and dislikes.  However, we can't always treat them like "little furry people." Pet First Aid classes teach you what to look out for with regard to common injuries and illnesses affecting your pets. Holistic techniques including Reiki can also help you work with anxious animals to ease their stress… and yours!